News and Information about Space Job Fair events, workshops, and relevant industry insights.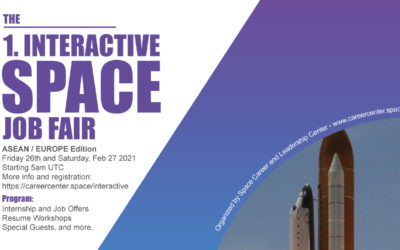 Interactive Space Job FairNext event: Febuary 26th and 27th, 2021 Company Presentations and Career Networking Interactive Space Job Fair provides a great opportunity to hear more about job and internship opportunities and to connect with recruiters of top companies....
Exclusive Opportunities for Employers
Space Job Fair connects you to great candidates. You can organise workshops, QnA sessions, and interview them directly.
Are you looking for a space job or internship?
Space Job Fair is your event! Talk directly to recruiters and HR decision makers, or hear their best tips for a better application.